Memorial Glass Beads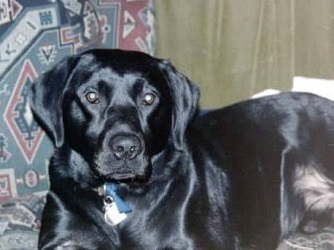 I have been making simple memorial glass beads for a few years now, ever since my friend Kate asked me to make some for her so she could carry her beloved pet with her wherever she went.
Unfortunately I don't have a Gallery full of photographs to show you as each bead is very personal to the owner, but below is one of the ones I made for Kate - the one she wears every day around her neck. (She has given me permission to make some more beads from Sam to photograph, so pop back)
The beads are made from rolling hot glass in Cremation Ashes. I only need a tiny bit, think a tea-bag amount. I treat the Ashes with the utmost respect, in clean containers, and any leftover goes straight back into your container to be returned to you with the finished beads.
Sometimes it takes a few attempts to get a perfect bead, any attempted beads that are not perfect will also be returned to you to do with as you wish. I had one customer that quite liked this idea as it meant that when the Ashes were finally scattered, she could bury some beads there and know they would be there forever.
You can choose any base colour you like. One lady chose the colour of her furry friend's fur to make the beads, another lady chose her Mum's most favourite colour. The base colour is what the Ash sits on, then it is covered in a thick layer of clear glass.
The beads will be approx 12-14mm, so ideal for jewellery. I can also do focal beads, with these I let the glass & the Ash dictate the shape, they are bigger and useful as a pendant piece.
Prices

Focal Bead (size differs, but approx 30mm)
£25.00
Set of 3 Beads (approx 12-14mm)
£20.00
Set of 10 Beads (approx 12-14mm)
£50.00
If you would like to talk some more, or would like to commission some beads, then please contact me using one of the methods below.